Games developer Campo Santo files copyright takedown requests against Felix Kjellberg after racist comment, and urges others to follow suit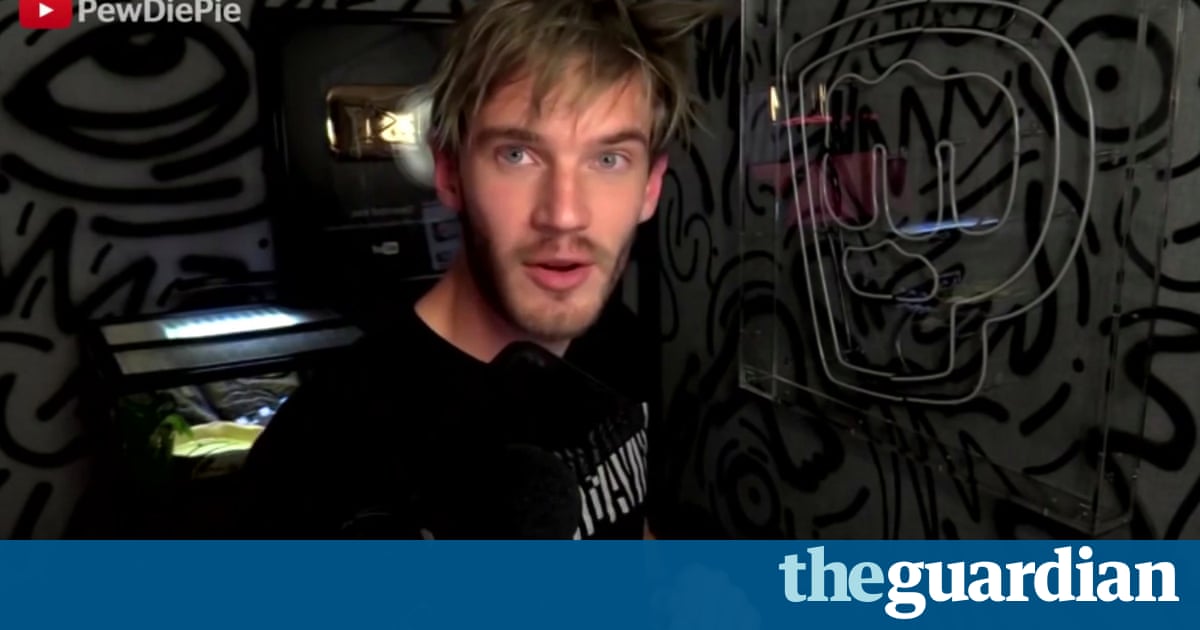 YouTubes best-paid star Felix Kjellberg, better known as PewDiePie, has yet again used a racial slur on the video-sharing site.
The 27-year-old video blogger called an opponent a fucking nigger while live-streaming playing the online game Playerunknown Battlegrounds, before correcting himself to fucking asshole, adding: I didnt mean it in a bad way.
It isnt the first time the YouTube star has crossed the line. In February this year, he lost partnerships with Disney and YouTube after an expose of his regular use of antisemitism and Nazi imagery as props for shock humour.
This time, his racist outburst has prompted a bottom-up response, with games companies stating they will fight his attempts to use their work to create his videos. Sean Vanaman, the co-founder of games developer Campo Santo, tweeted that he would be filing a copyright claim in order to force YouTube to remove Kjellbergs video of Vanamans game Firewatch.
The video has almost 6m views on YouTube, rendering it a potent source of publicity for Campo Santo and a revenue stream for Kjellberg.
Vanaman said: I am sick of this child getting more and more chances to make money off of what we make.
Id urge other developers and will be reaching out to folks much larger than us to cut him off from the content that has made him a millionaire.
Kjellberg has almost 60 million subscribers on YouTube, and reportedly earned $15m (11m) from the site in 2016. But the revelations over the course of 2017 may mean his earnings drop substantially.
An investigation earlier this year revealed at least nine videos over a six month period contained either antisemitic jokes or Nazi imagery, and led to Kjellberg losing valuable revenue streams. Disney-owned Maker Studios co-launched Revelmode a multichannel network that produced videos, mobile apps and merchandise with the YouTube star, until the partnership was dissolved following the revelations.
Googles YouTube also parted ways with Kjellberg. The company removed him from its premium advertising network, which pays better rates than the companys programmatic adverts and attracts prestige clients. He had also been producing a series with YouTubes subscription service, YouTube Re until Google pulled the plug.
The YouTube star eventually hit back with an angry video accusing the media of out-of-context reports in an attempt to destroy his career. Old-school media does not like internet personalities because they are scared of us. We have so much influence and such a large voice, and I dont think they understand that, he said.
Read more: http://www.theguardian.com/us