A year ago, Washington bureau chief David Smith watched Trump win. Here he shares the unique challenges of covering the strangest president in US history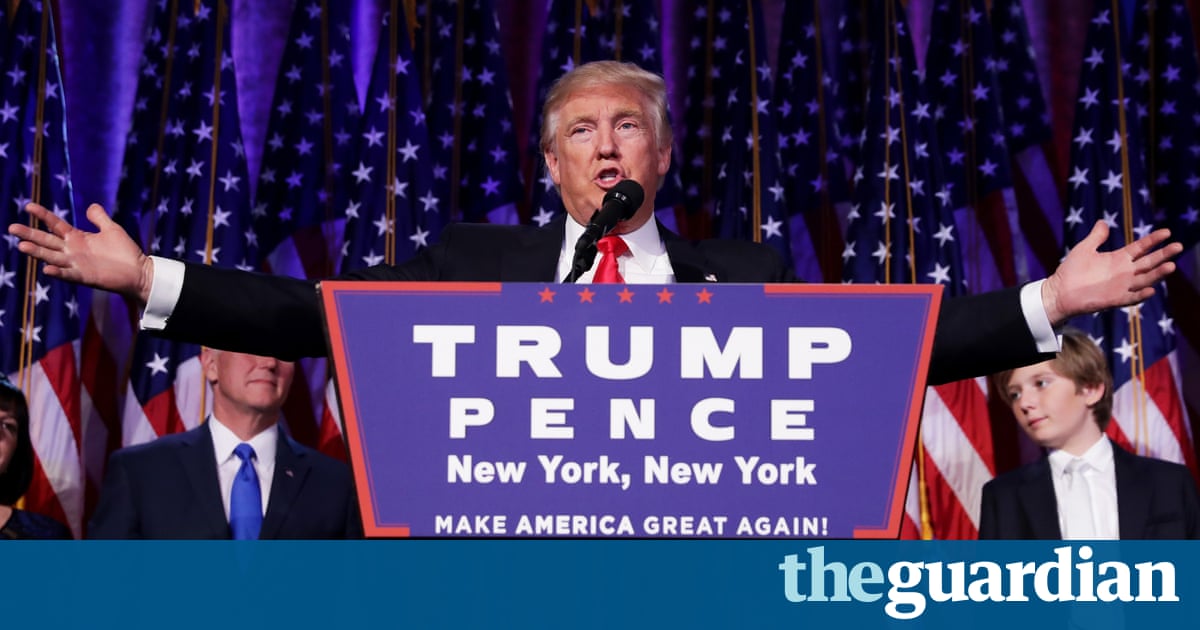 Its 2am on Wednesday 9 November 2016, and Im pretending to be a Donald Trump supporter. I have been standing on the same spot in a hotel ballroom for six hours, slowly boiling in a winter coat, and have a splitting headache maybe a metaphor for something. When security guards arent watching, I take out a notebook and interview supporters at Trumps election watch party in New York about their journey from surrender to surprise to cant-believe-this-is-happening ecstasy.
By 3am, its over. I head out to the hotel bar and gulp down some water and much-needed aspirin. Ive talked to the voters, seen the results and heard the mans victory speech from up close, but its only when I see the chyron on a TV screen that it becomes real: Donald Trump elected president. The words will haunt me for the next year.
As the Guardians Washington bureau chief Ive banned myself from using words such as surreal or unprecedented to describe Trump he drained them of meaning long ago. The 45th president is exhausting, physically and morally. Covering his White House is like being tossed around inside a washing machine, from pre-dawn tweet storms to late-night revelations of alleged collusion with Russia. Im short of sleep and high on coffee. There are a dozen stories to choose from every day, and events that would have dominated the Barack Obama presidency for a year now flare for just hours before burning out. On to the next outrage.
There is also the degradation of political and civic culture. Just when you think Trump has hit rock bottom, a week later you realise youre gazing up at that place wistfully from an even murkier depth. There was his drawing of moral equivalence between white supremacists and anti-Nazis in Charlottesville, Virginia. There was his attack on the African American widow of a soldier killed in Niger. Race always seems to be at the heart of it. Dwell on it too long and it can be soul-destroying.
Its totally toxic, journalist Sally Quinn said of Washington in an interview on PBS television last month. Its like youre breathing in carbon monoxide and its killing you but you cant see it or smell it. Its the most poisonous atmosphere I have ever known in my life. Sometimes, one yearns to come up for air.
And yet, as I recall from reporting in hotspots in Africa, there is a paradox. Utopia is a pretty boring place; dystopia is what journalists thrive on. In the American capital there is a sense of being at the centre of things, of witnessing history firsthand these events will be studied for decades to come. Im having the time of my life right now, CNN White House correspondent Jim Acosta told the Washington Post in July. This is the biggest story of my life. Im like a kid in a candy store.
Its a story where the journalists are protagonists, inescapably part of the narrative. Trumps politics of division thrive off creating enemies that he can go to war with as a means of uniting his coalition: they know what theyre against. The media rivals Hillary Clinton as enemy No 1. I was in an unusual position near the front of the White House briefing room (normally Im on the back row) when the then press secretary, Sean Spicer, stormed in for his debut briefing, lambasting the media as he bellowed: This was the largest audience to ever witness an inauguration period.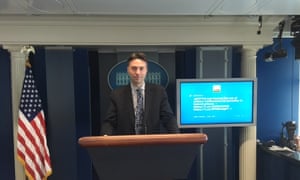 Read more: http://www.theguardian.com/us